Since we got introduced to Antoinette Termoshuizen, we were determined to support her humble cause of making a difference to hundreds of needy, differently-abled children in Manikganj, Bangladesh through Niketan Foundation. Join us LIVE in CONCERT to support Niketan. 
Het verhaal van Antoinette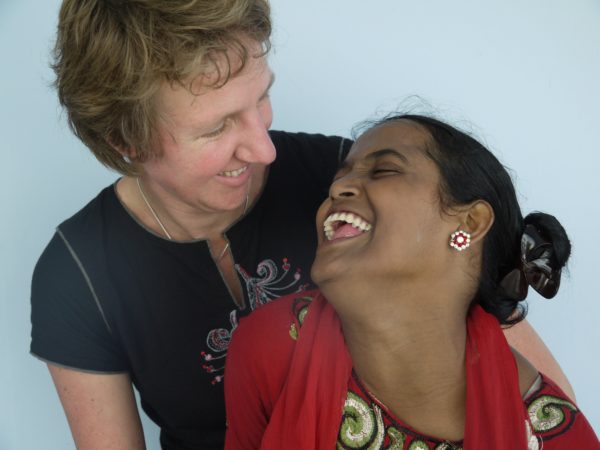 Elk kind wat je kan helpen is er één. Dat is het belangrijkste in ons werk in Bangladesh en het heeft effect op de hele omgeving van zo'n kind: ouders, familie, buren. De uitstraling is dus veel groter dan alleen de hulp die je dat ene kind biedt.

— Antoinette Termoshuizen
Jan Jaap van de Wal feliciteert Niketan
Cabaretier Jan Jaap van de Wal bezocht enige jaren geleden Bangladesh en had een ontmoeting met de directeur van onze partnerorganisatie DRRA. Hij was zo onder de indruk van ons werk dat hij een donatie deed voor de realisatie van woonvoorziening Afroza's Place.